With the summer season here, inevitably, and hopefully in some areas, there is rain.  What makes it tough for our sewer systems is when there is too much rain all at once.  This month Avondale experienced an overflow in part, due to an antiquated system of collection for runoff ground water.  The City plans to rectify this by installing larger, connected pipes which will be tied in directly to the main line in Zanesville.
Residents of Avondale gear up for this replacement, as it will be approximately 10 months for the project to be completed.  This newer, more efficient gravity sewer is planned as a conventional upgrade.  The older system was installed in the 1980's with smaller, less capable sewers.  As the population grows, the underground infrastructure must grow with it.
It is fairly common not to think of such issues until they become problematic.  That's where Perma-Liner Industries comes in.  We have developed our Cured in Place pipeline rehabilitation system and have been using advanced trenchless technologies since 1999.  Call us or go online to www.perma-liner.com to discover how we can help you as a homeowner.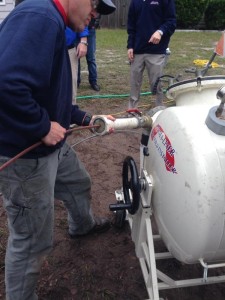 Save the Date! 
Mark your calendars because you won't want to miss this!  On August 19th Perma-Liner Industries is hosting a very special event and we'd love to see you!!  We're having our Open House at our facility in Orange, CA. and it's sure to be a great time.  We'll have our excellent staff here to answer all of your questions about Cured-in-Place Pipeline products and our state of the art trenchless technology.  Come out and see live demonstrations, share friendly conversations and gain information.  Meals will be provided.  Please register at no cost: info@perma-liner.com or 1-866-336-2568. Click Here to Register!