San Francisco Leads the Way for Solar Energy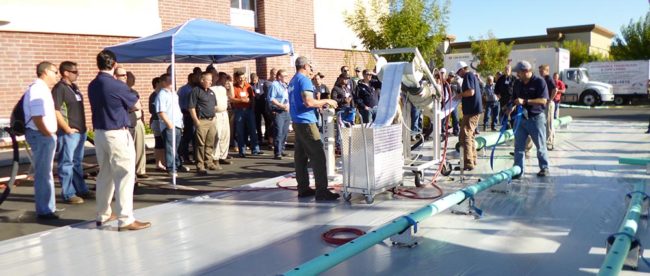 In keeping with the crusade against climate change, San Francisco is now mandating solar power requiring new buildings to go from solar-ready rooftops to solar-actual, going along with the city's goal of powering the city with 100% renewable electricity by 2025. It is believed that the earth's average temperature has gone up 1.4 degrees over the past century and is expected to rise as much as 11.5° F over the next. California's energy standards mandate that 15% of the roofs on new structures, 10 stories or less, be solar-ready. This means the roof must be free of shade by the proposed building itself and free of obstructions. The new ordinance requires 15 percent space actually have solar panels installed. The renewable energy ordinance makes San Francisco the first and only major city in the country to require the installation of panels on new buildings. There will also be an agenda to make living roofs, roofs that are partially or completely covered with vegetation, on new construction eligible as a substitute to meet the panels requirement. Living roofs, similar to the one on the roof of the California Academy of Sciences in Golden Gate Park, provide insulation and help soak up storm water, reducing the amount that goes into the sewer. Additionally, living roofs promote biodiversity and habitat, sequester carbon, and capture pollution. San Francisco is leading the nation in the fight against climate change and the reduction of reliance on fossil fuels.
Interesting fact: The San Francisco neighborhood of College Hill has a unique and educational learning garden.  This is designed as a demonstration garden utilized for teaching local students about ecologically friendly water, food, energy, and waste systems. The site contains interactive features, including solar panels, a composting toilet, rain gardens, vegetable planters, and more.